Cute Cheerleading Gift Ideas
Really cool and Personalized Cheerleading Gift Ideas with her NAME and or short MESSAGE on lots of fun customizable gifts. Just type it into the Text Box Templates that will be located to the right of each Cheer Gift once you are on the product page. Original Designs by Little Linda Pinda Designs. Find Cheap Cheer Gifts to Medium Prices to Cheer Necklace Sterling Silver (also in the less expensive Silver Plated Pendants and Gold Finishes).  ALL Cheerleading Gifts CLICK HERE
Cute Cheerleading Gift Ideas
Cheer Ornaments
Personalized Cheerleading Necklaces
Cute Cheerleading Gift Ideas available in various styles and finishes. Silver Plated and Gold Finishes come in Square and Round Styles in sizes Large, Medium and Small. The Locket style Cheer Necklaces come in one size but Three finishes, Gold, Silver and Sterling Silver. Also available in EVERY design is the Small and Medium Round Cheer Necklace Sterling Silver finish.
Look to your right below the Personalize it area in the Style Options section for all your choices of Cheerleader Necklaces styles. If you see any changes you would like me to make for you, please don't hesitate to call me at: 239-949-9090.
Cheerleading Necklaces
Cheerleader Clocks for Nice Cheerleading Room Decor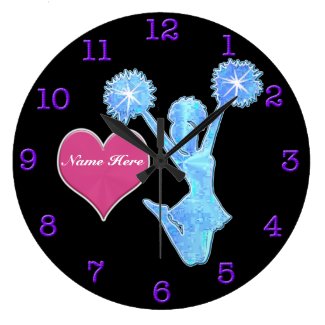 CLICK HERE Personalized Clocks for Cheerleading Room Decor
Keep Calm and Cheer On Cheer Stuff
Jump on the Keep Calm and Carry On phenomenally popular band wagon. Lots of different versions of this super popular Keep Calm design.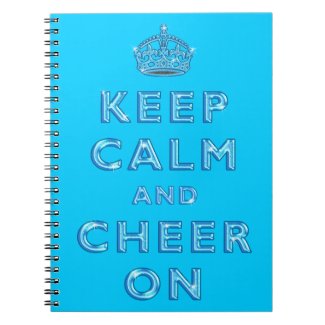 KEEP CALM AND CHEER ON Notebook for Cheerleaders  CLICK HERE
Cheer Necklace
Cheerleading Gifts Under $5
Personalized Cheerleader Keychains
Great Cheer Squad Gifts. Personalize EACH Cheerleader Keychain separately for special Cheerleading Team Gifts.  Nice Cheer Gifts Under $5. $3.65 Each with Bulk Prices starting with only 10 Cheerleading Keychains.
Cheerleading Magnets
More Cheer Gifts Under $5. Great for Cheerleading Team Gifts.
Original Creations by Little Linda Pinda Designs
Click this Image to see ALL Cheerleading Gift Ideas
for Cheerleaders and Coaches
 To see ALL Custom and Personalizable Gifts of my Zazzle Gifts and Original Little Linda Pinda Design, please visit my shop: Once you are at the main page of my shop, Click On the Individual Product Category Image and when available, click on the Sub-Category Image near the top of each Category. Links are also located on the left side of the page.
INCREDIBLE Cheer Stunts Video
Top Cheer Stunts YouTube Video. These stunts are amazing. Video by work2win1
Nearly 300,000 views. Could these be the best cheer stunts in the world? You decide. Work2Win1 held a contest on her site and this was the winning video for the best cheer stunts ever.
Little Linda Pinda Designs Zazzle Store CLICK HERE to view ALL Personalizable Gifts by Little Linda Pinda Designs
I am so pleased that Cheerleading is now considered a real sport. Many years ago, many people didn't. Cheerleading is not only dance moves but co-ordination of moves and incredible skill and dedication. Very long training hours are put in to get everything just right. Watch the video above to see some fantastic cheers.
Cheerleaders are among the top Emergency Room visits due to the extreme competitiveness of the sport and risky daring moves. Please put the safety of your team first.
For HELP or SPECIAL REQUESTS or Changes to ANY or my Designs or to have ANY Design Placed on a Different Product:
CLICK CONTACT
or
CALL 239-949-9090
LittleLindaPinda@gmail.com Please write in the Subject Line "ZAZZLE"
CLICK Linda and the Cutest Little Baby Tiger for ALL Personalizable Gifts
CLICK Contact Image to Email Linda.  CALL and TEXT is Fastest and Best
 Little Linda Pinda Designs
239-949-9090
Please CALL or TEXT me for custom order requests. I can easily change any of my designs or colors of the backgrounds and the text or put a design you like on a different product.  No extra charges for custom orders.
After I design your personalized cheer gifts, you will receive a preview. Then, if you decide you would like to  purchase the the cheerleader gift, I will send you a Zazzle Link to that cheerleading gift.
No obligation to buy. I love helping you make a gift that will bring great big smiles and warm their hearts.  Great cheerleading Christmas gifts and end of season gifts too.
Thank you so much for considering Little Linda Pinda Designs to create your personalised cheer gifts.