American Flag Clothes for Women
Customizable American Flag Clothes for Women. in 119 different Styles for Women, Men and Kids. Shirts, Hoodies, Fleece Jackets, Workout Shirts and more.  Choose a style for Men, Children and Babies in the "Style Options" area. Change Shirt and Text Colors, Sizes and Styles.
Our Custom Patriotic Clothes and Gifts Shop CLICK HERE
American Flag Clothes for Women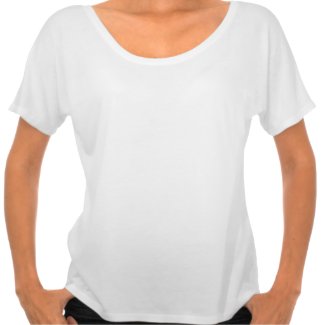 Every Shirt you see Can be Ordered in EVERY STYLE for Matching Family Shirts
Click the "See All Styles (126)" Button in the lower right hand area on the shirt page. You can Personalize EACH Shirt ONE at a Time, Choose the Style, Color and Size. Then "Add to Cart" and press your "Go Back" button/arrow to order the next shirt. Matching Family Shirts are so cool. Especially if they are Patriotic.  Click Here to visit our Mens American Flag Clothes and Gifts article
The below Video brought tears to my eyes. Very inspiring YouTube video with awesome patriotic photos and Proud to Be an American Music by Lee Greenwood Video. I am so grateful to all those who are serving and have served our country. Here is another on of my Patriot Gifts shops with stunning Patriotic Designs: http://www.Zazzle.com/PatrioticWear*
American Flag Clothes for Women
Here's a Sample other Patriotic Wear and Gifts
CLICK to View ALL Patriotic Gifts by Little Linda Pinda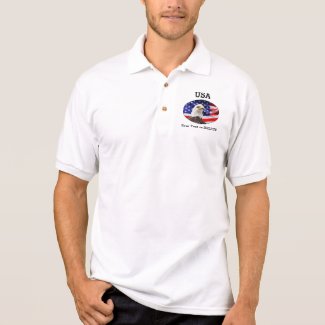 See Videos and Visual Instructions on How to Fold an American Flag Step by Step, Scroll to Bottom.
I am proud to be an American even though our country has been through tough times, I need to believe that we will come back stronger as a nation.  We all need to put GOD first and pray for our wonderful Country.  Show your pride in American with American Apparel for Women, Men and Kids Flag Clothing. Kids will love the Cool American Flag Shirts design because it is different. Hopefully some of the American Flag Clothes for Women, the Patriotic Video Song by Lee Greenwood and the Flag Folding Ceremony Video and Instruction will inspire you as it has me.
American Flag Clothes for Women
Cool American Flag Shirts
Cool Open Flag design shirts is also available in several different styles of Jackets, Shirts, Workout shirts, Tanks, Hoodies.  This is the same American Flag Apparel found on two of the 126 styles of tops for Women, Men, Girls, Boys and Babies.  Every design you see is available in EVERY Style Shirt available.
Cute American Flag Shirts for Ladies and Girls
American Flag Heart Shirt with cool golden Banner with 3 Text Boxes for Your Short Text. Type your 1 to 6 Letter Words into the easy Text Box Templates to the Right of the Heart Shaped American Flag Shirt.  You can change the Color of the Trim on the first American Flag Shirt for Women.  OR totally Change the Style to one of 126 different Styles for the Women, Girls, Men and Boys Customizable Shirts.
ALL American Flag Designs that you see can be chosen on another one of 126 different styles of apparel for everyone. Quality apparel for the entire family. 100% Money Back GUARANTEE, if you don't LOVE IT, Return it. Zazzle can confidentially say that because they are proud to say that LESS than 1% of the products are ever Returned. This is one of the many reasons Zazzle has earned an A+ BBB.org Rating.
CLICK HERE for ALL Patriot Gifts
Moisture Wicking Performance American Flag Workout Shirt
First Workout Shirt: American Flag Workout Shirt is available in Sizes Small to Extra Large.
Second Exercise Shirt: Motivational Workout Shirts for Women is available in Sizes XS to 4XL.
Workout hard and stay Cool longer with quality high performance Patriotic Workout Clothes. Best Workout Clothes for Plus Size because it is Patriotic and Motivational to keep you to your Goals of Exercising and or Losing Weight.  Ladies will love the V Neck Workout Shirts for Ladies in sizes from XS to 4XL.
Patriotic Christian Hats for Men and Women and Shirts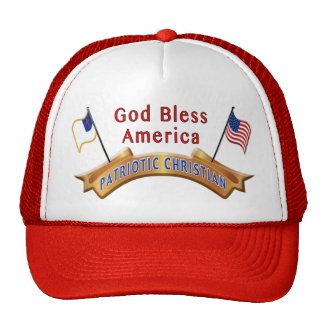 How to Fold an American Flag Step by Step 
My husband found this American Legion Site on Proper Way to Fold an American Flag.  It took him a few times to get it to end just right but between the both of us holding each end, we were able to fold it neatly and properly.  My husband is such a Patriotic Christian Man who has inspired me to become more Patriotic and love and appreciate our country and the men and women who serve, have served and have given their lives so that we can enjoy our Freedom.
Folding the American Flag Video
America Land of the Free
CLICK This LINK for Visual Instructions
For the written Instructions, Click The American Legion LINK.
Flag Folding Ceremony Meaning
The American Legion's article explains What is the meaning of the Flag Folding Ceremony. It represents the principles for which The United States of America was originally founded. The canton of blue with the stars represents the states that our soldiers served. This blue portion with the stars is for Honor. It is only inverted when draped over the casket of a veteran who served his country honorably.
God Bless the USA by Lee Greenwood

I love this song by Lee Greenwood. I loved seeing him in concert. Listening to God Bless the USA will excite you and bless you.  It helps me to appreciate our freedom and what our soldiers are doing for us every day.  God Bless You for serving.  God Bless America.
God Bless the USA by Lee Greenwood ALBUM on Amazon
God Bless the USA: Lee Greenwood – At His Best
God Bless the USA by Lee Greenwood SINGLE on Amazon
God Bless The USA (Re-Recorded In Stereo)
Proud to Be an American Lee Greenwood

This video brought tears to my eye. Beautiful photos of our Flag, Soldier serving our Country. I had the opportunity to see Lee Greenwood in person. I have always loved this song because I am proud to be an American and I appreciate the freedom that our soldiers so valiantly fought for and are still fighting for. Thank you to all those who are serving and have served. Thank you families for all the sacrifices you have made and are making. So many have lost loved ones while serving. Thank You.
Many in my family have served and are serving right now. My dad served in the Marines and the Army for 20 years. My oldest brother served in the Air Force back in the late sixties and seventies. My new son-in-law, who I am so proud of is serving in the Navy and hopes to fulfill his goal of 20 years.
THANK YOU and GOD BLESS YOU ALL!
Little Linda Pinda Designs
239-949-9090
LittleLindaP[email protected] Please write "ZAZZLE" in Subject Line
To see more American Flag Clothes for Women, please visit: CLICK HERE to See More Patriotic Clothes and Gifts and Personalization Gifts
My other Patriot Wear Store on Zazzle:
CLICK HERE to see Lots more Patriotic Gifts for Everyone
CALL or TEXT Linda : 239-949-9090 for assistance on customizing any gift or for special requests for special orders. No extra charge to design something, if I am able to. I love creating PERSONALIZABLE gifts because I know how much more special customized gifts are.
Click Linda and the Tiger to see our thousands of Personalizable Gifts